From all the plastic crap that's polluting our planet, Pooping Tea Infuser might just be the dumbest. It's essentially a butt along with a pile of poo that sits in your cup brewing up your tea. It's disgusting, yet oddly funny, but we still hate it and will still probably strongly advise against buying one.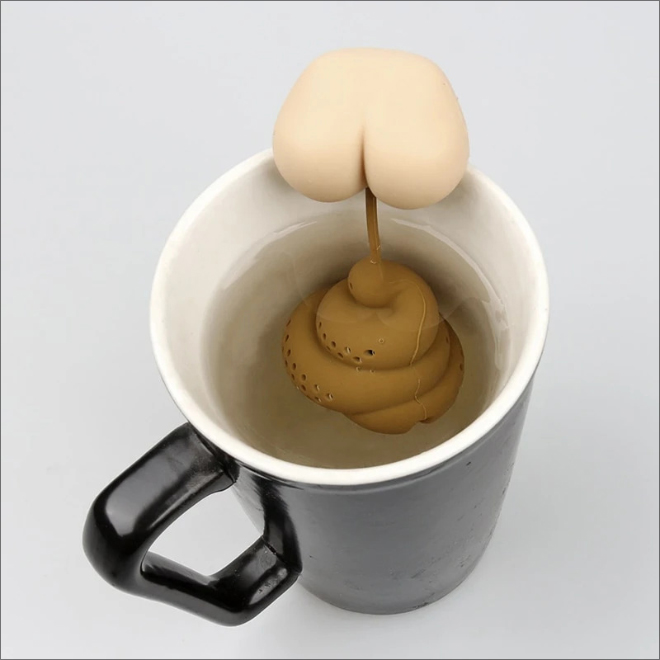 It's made from high-quality food-grade silicone which also has excellent heat resistance as well as cold resistance (or so the company that makes it claims). The material is soft, non-toxic, and tasteless, so it won't affect the flavor of your tea after using it (again, don't take our word for it). However, we must warn that it might affect what your friends think of you.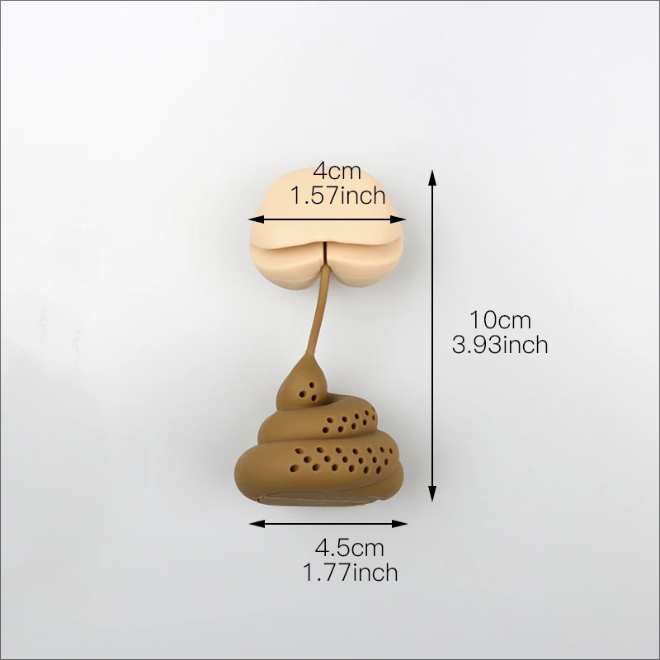 Actually poop related products are all the rage now. Remember Poop Knife and Shittens that we have previously featured on this extremely useful site? There must be lot of money in the poop industry…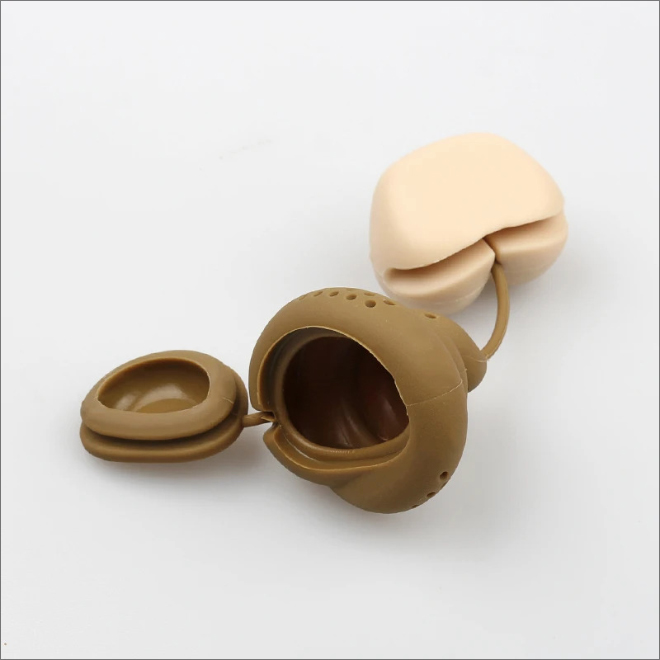 In case you are considering buying and actually using this thing, we would suggest that you google "mental help hotline" or "psychiatric help in my area".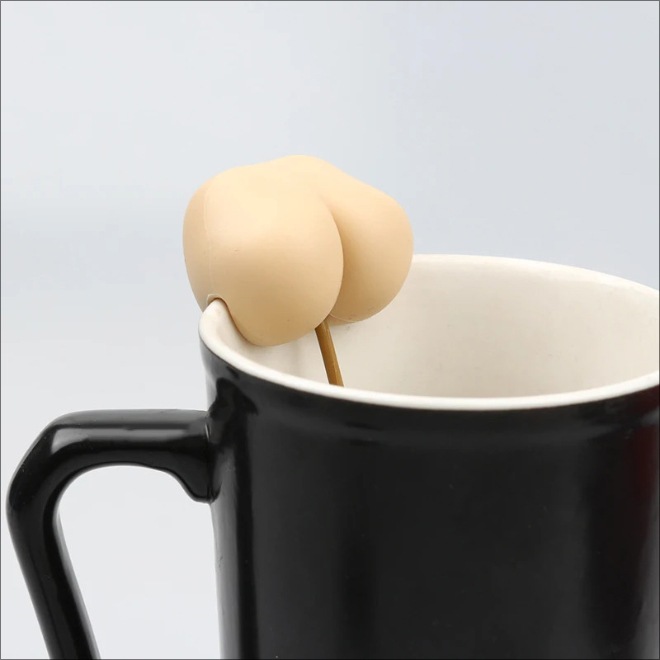 Anyways, you can get it on Amazon. Please note that this site is reader-supported. When you buy through links on our site, we may earn an affiliate commission. As an Amazon Associate we earn from qualifying purchases.