Dog breading is the process of cutting a hole in a piece of bread, and then slipping it onto the face of your dog. Why is this even a thing? We have no idea.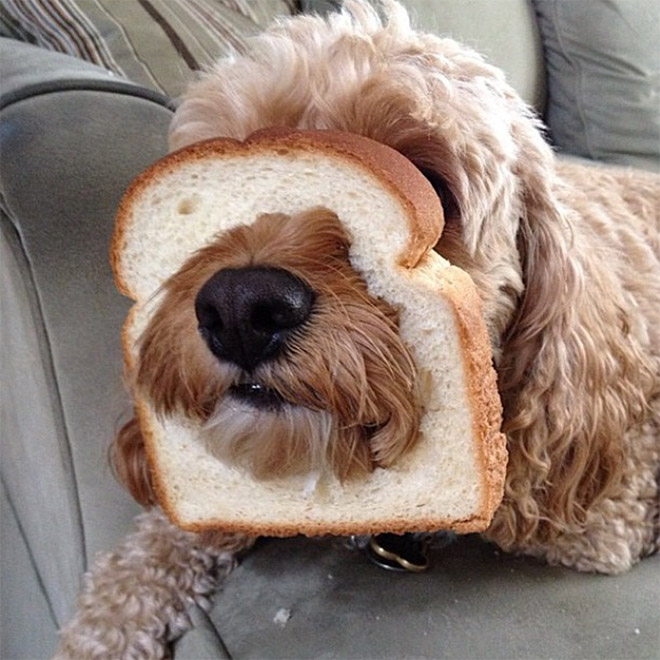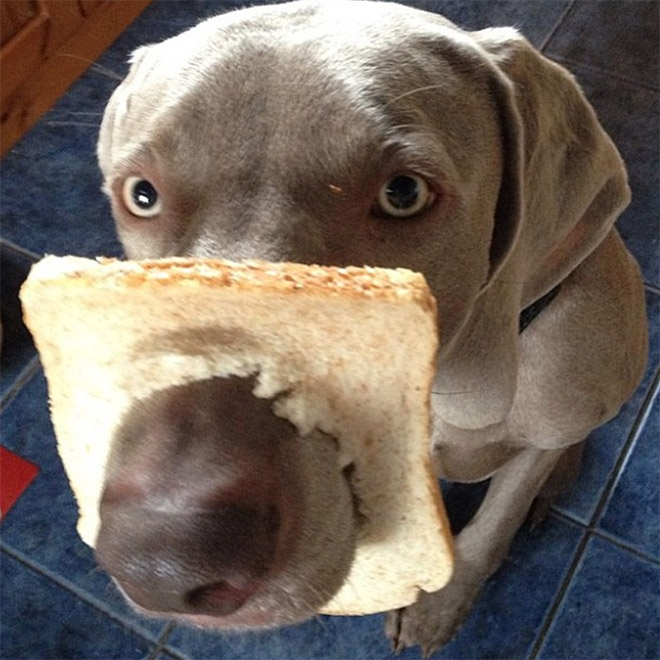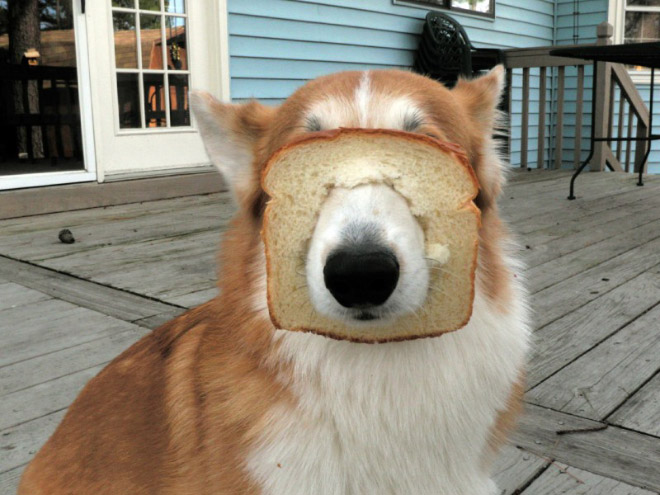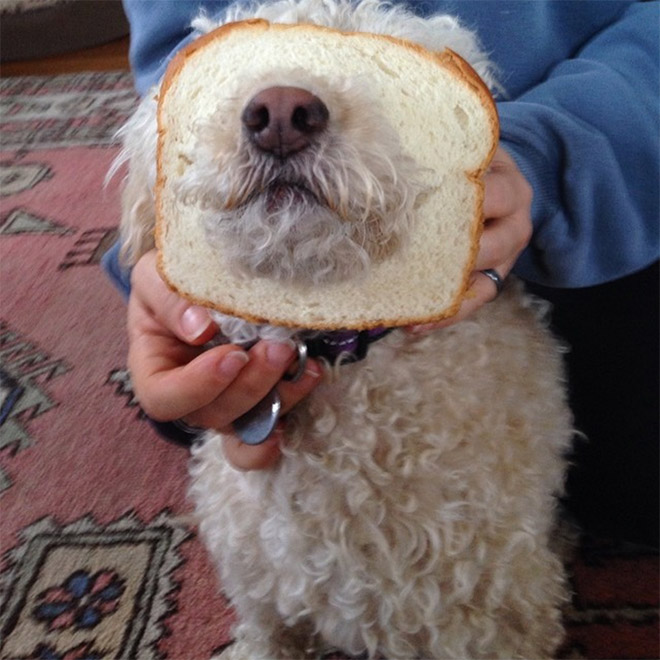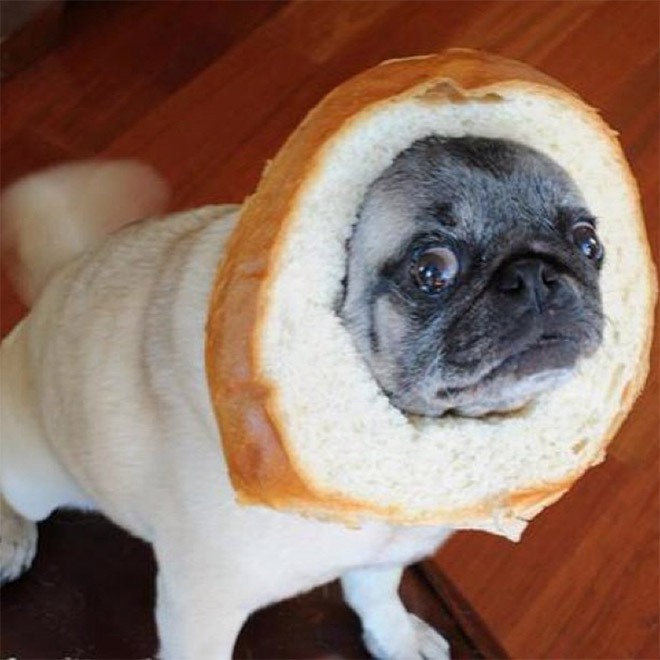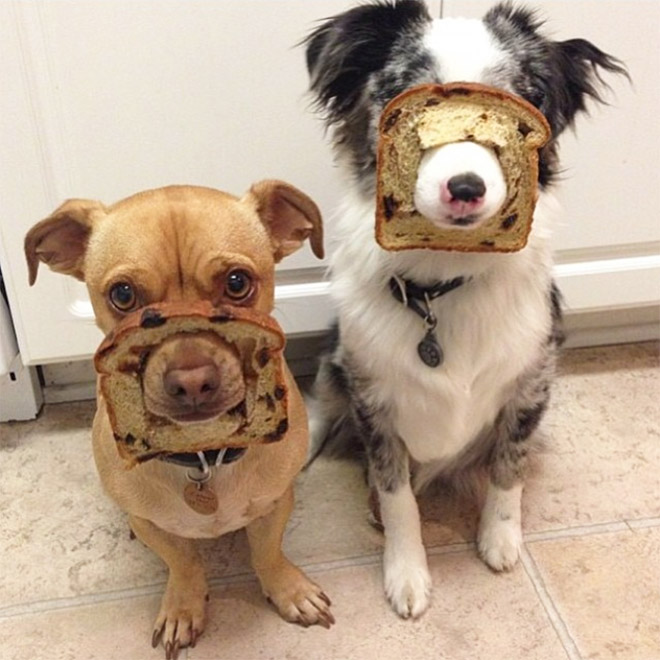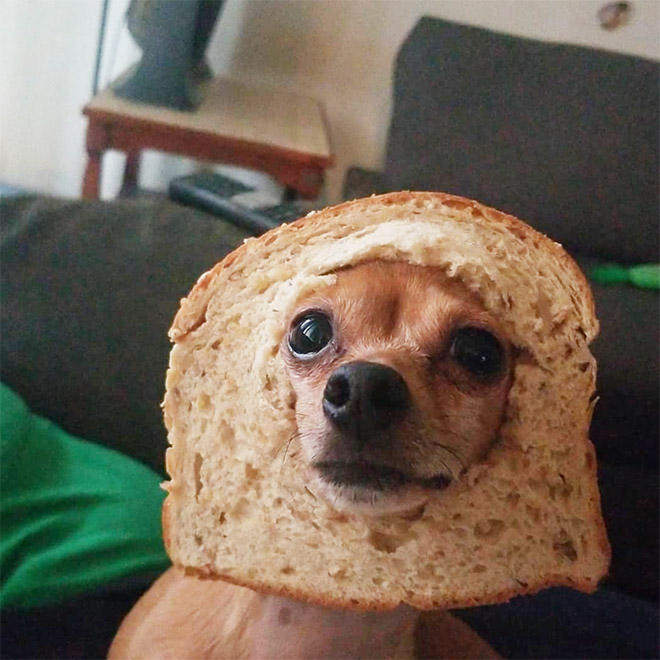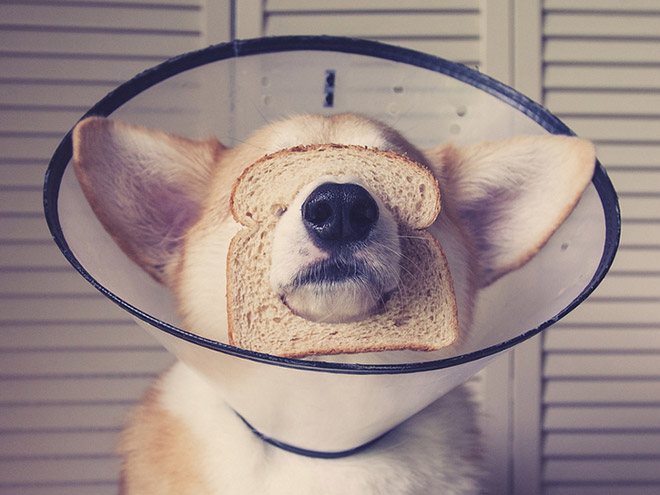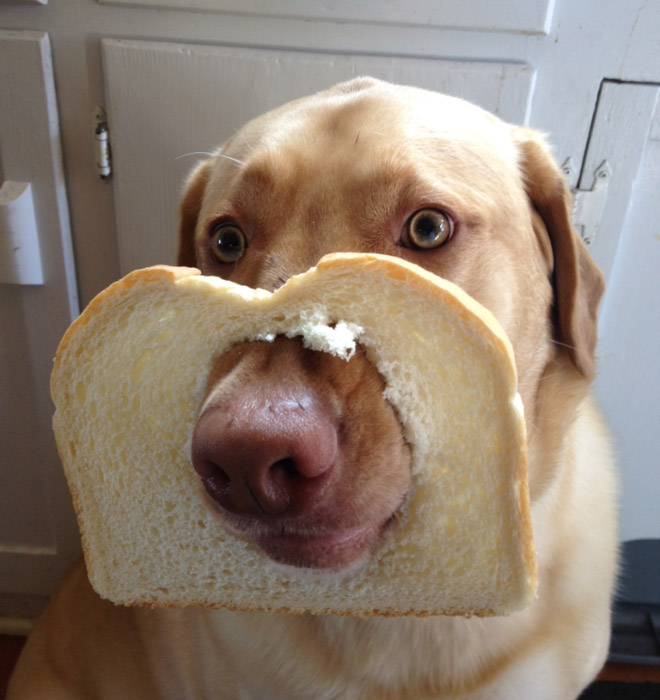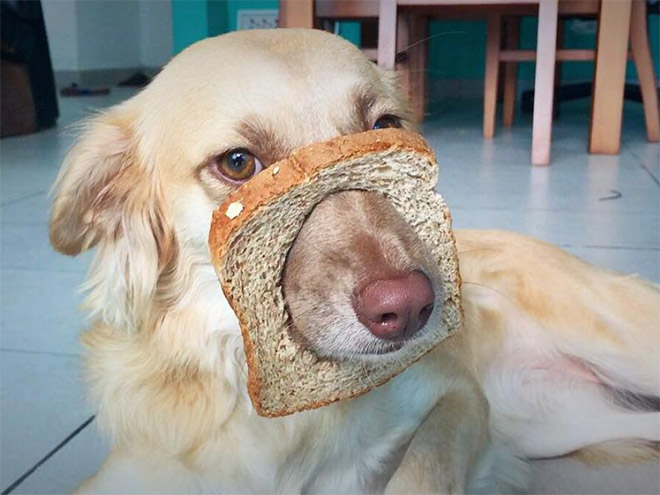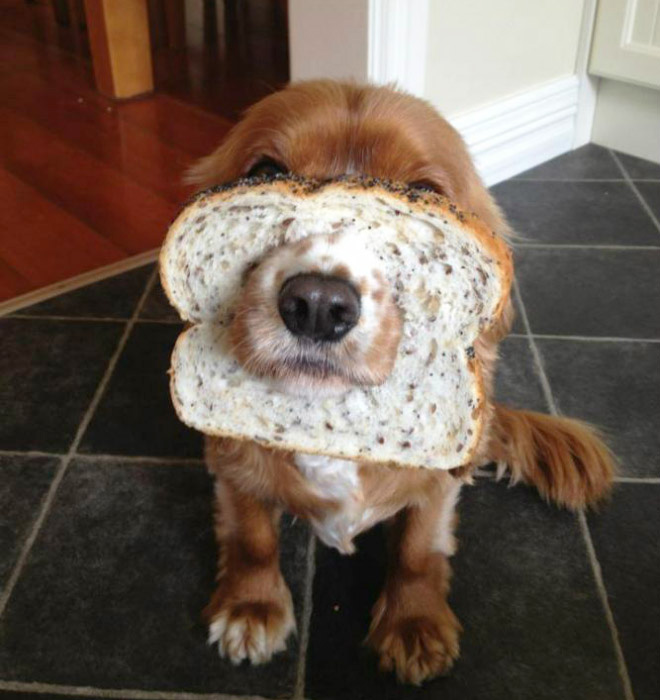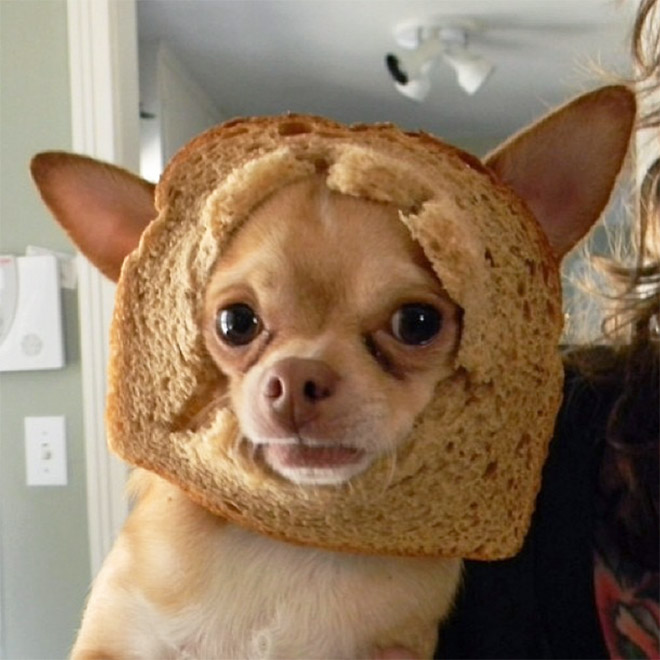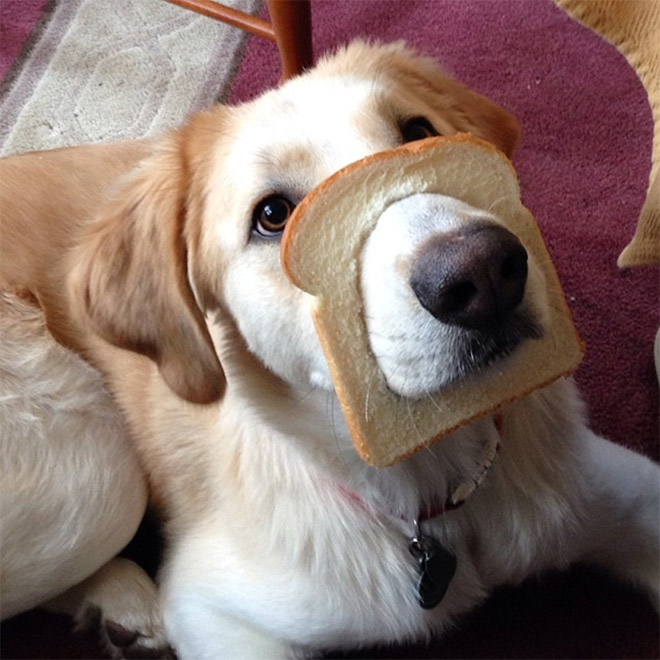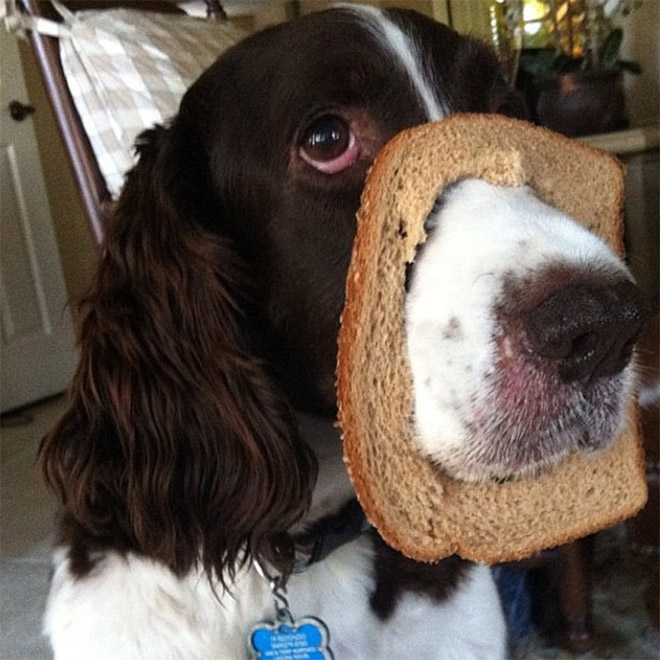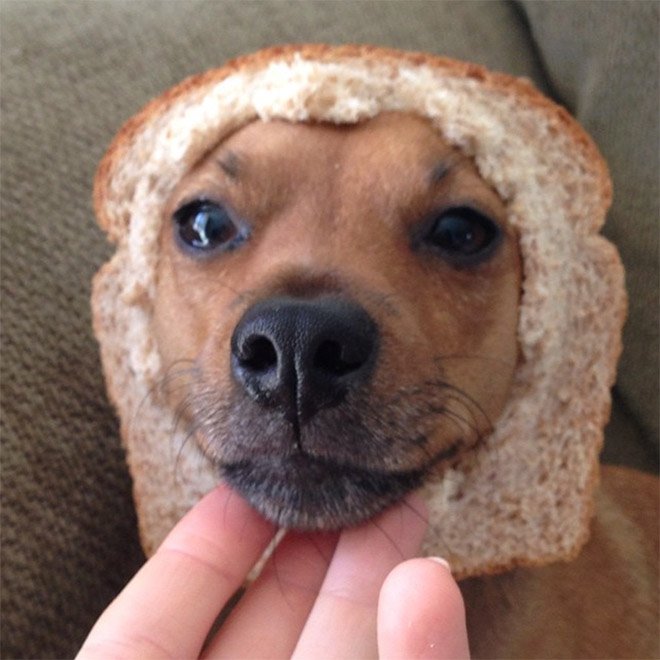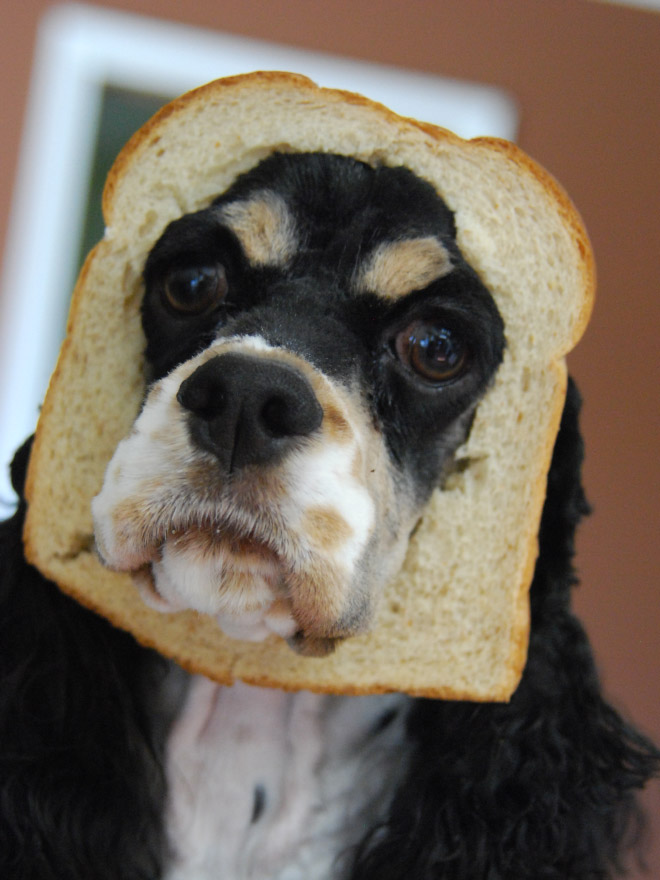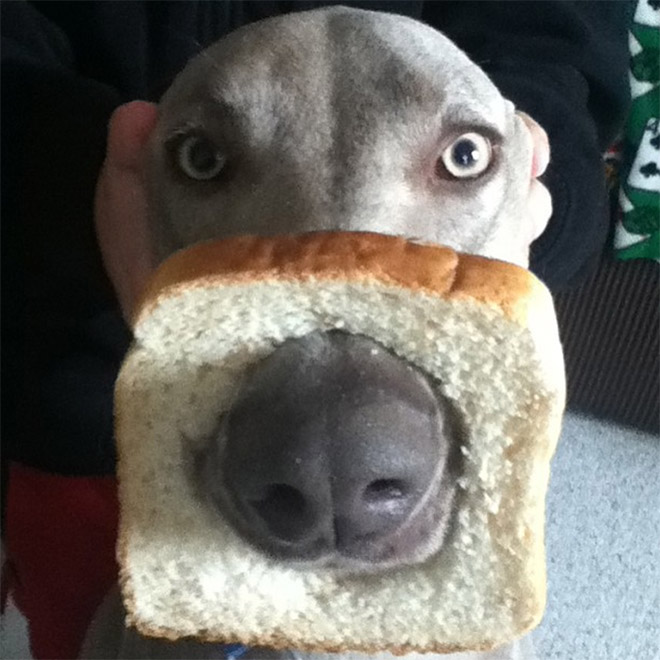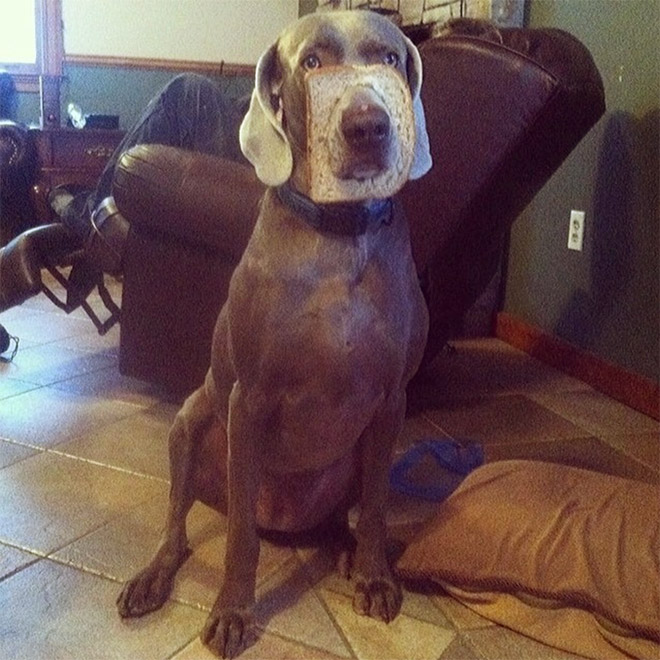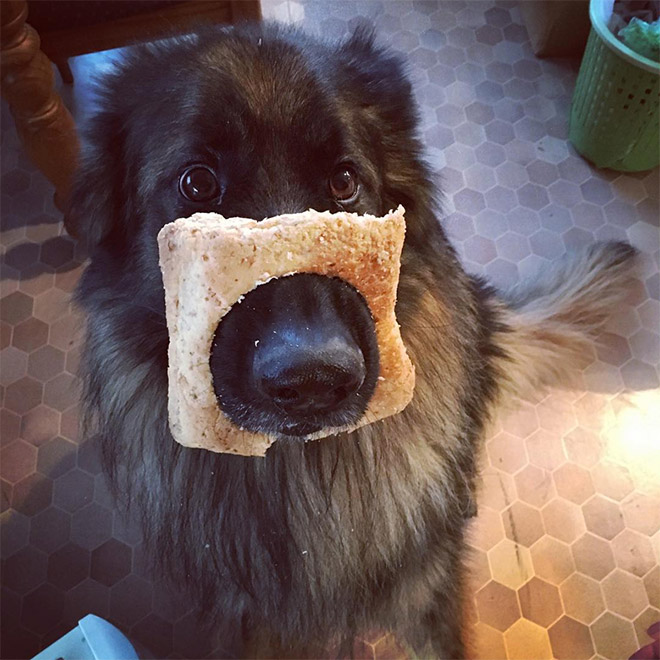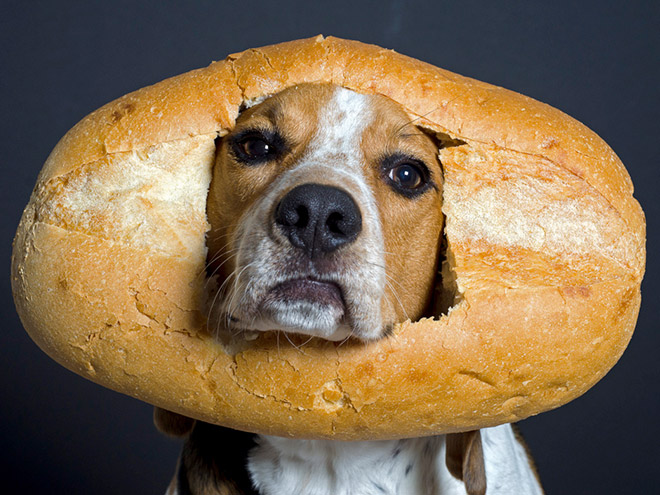 If you enjoyed this gallery, you will also like NYC Subway Dogs In Bags, Bee Eater Dogs, and Stuck Dog Balloons.
Good job on scrolling all the way down here. Keep scrolling for more!