Instagram account omgliterallydead pokes fun of typical girl Instagram photos with the help of this skeleton…
Thank the universe for hot tubs, amiright?! #hottub #cutestbikini #polkadots4life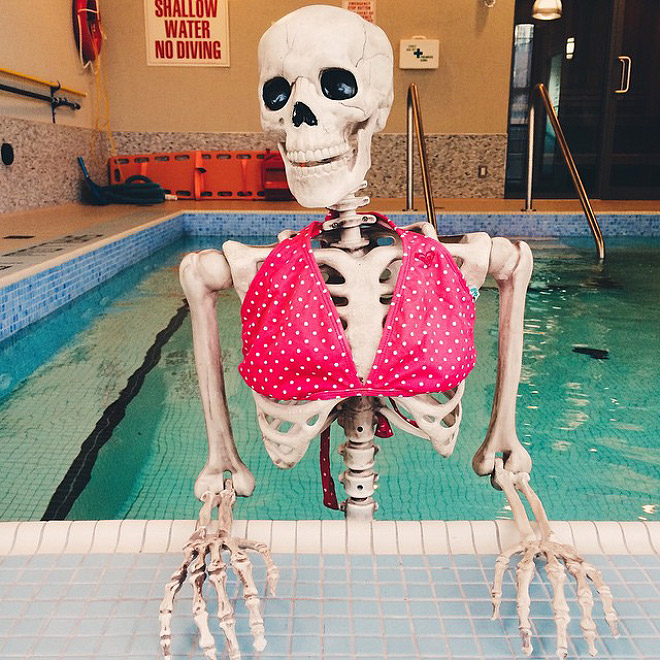 Beauty secret: organic papaya face mask and vegan gluten free cucumber slices.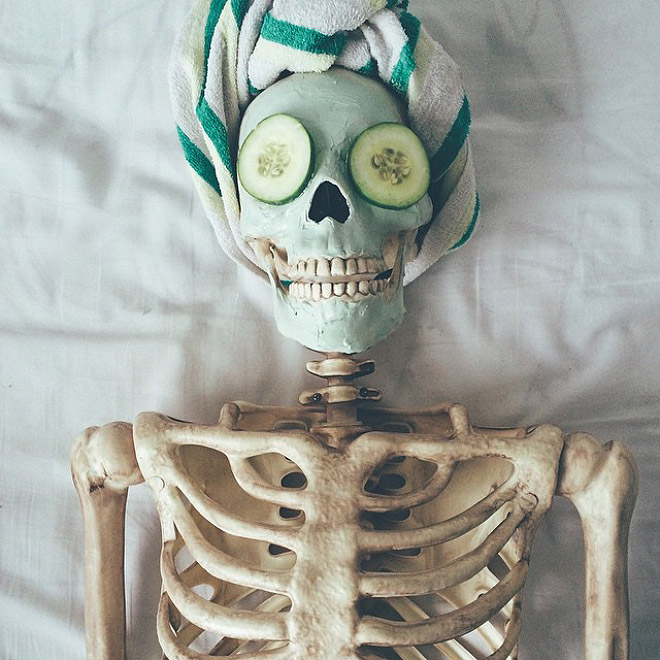 Shopped 'til I dropped #dead #canteven #blackfriday

OMG treating myself because I'm worth it!! Ladies – you're worth it too!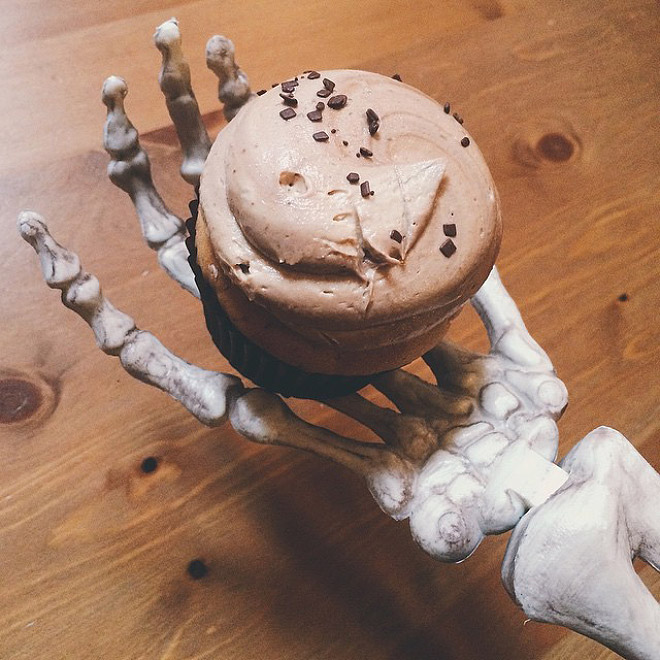 Don't worry boys, it doesn't take me THAT long to get ready in the morning. #eyeroll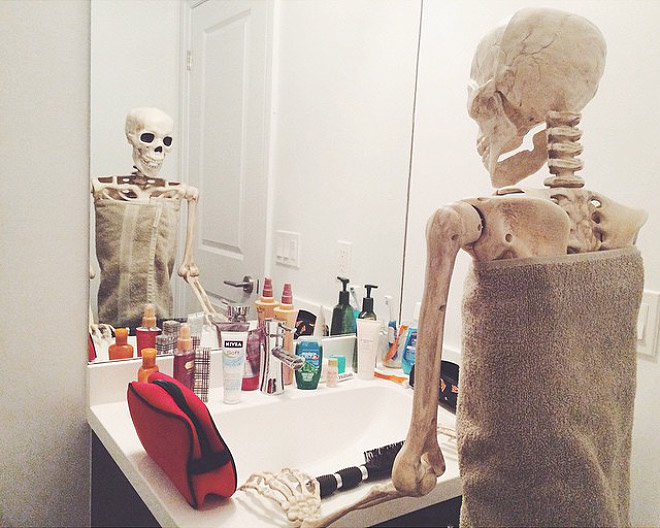 #iwokeuplikethis #flawless #morningcommute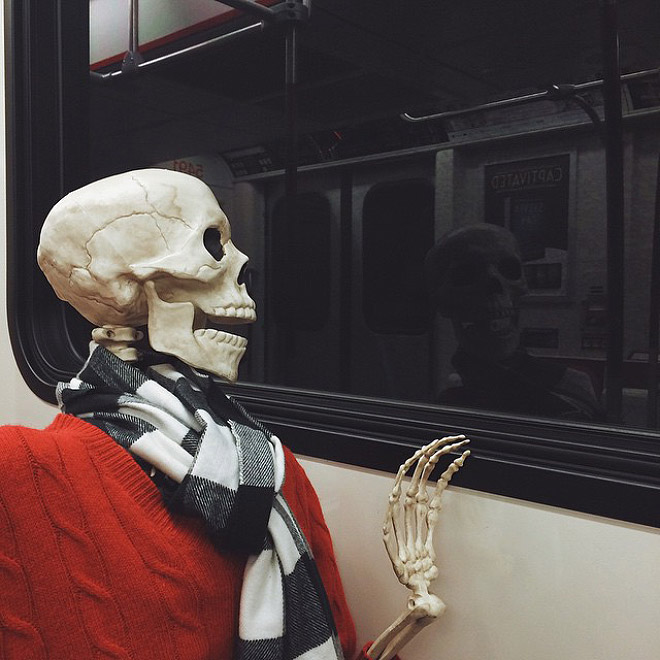 Took a stealth-ie to show off these hot lumbersexual bartenders.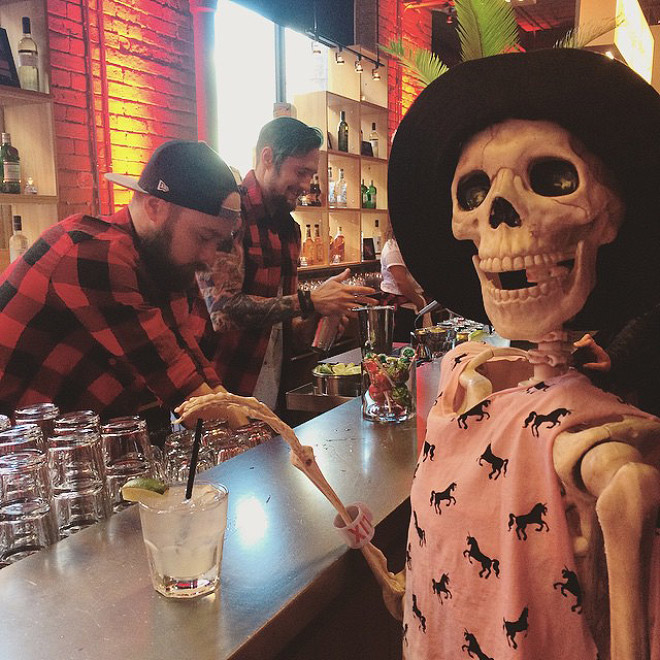 #outfitoftheday #artsy #mirrorshot #photography #bootsonpoint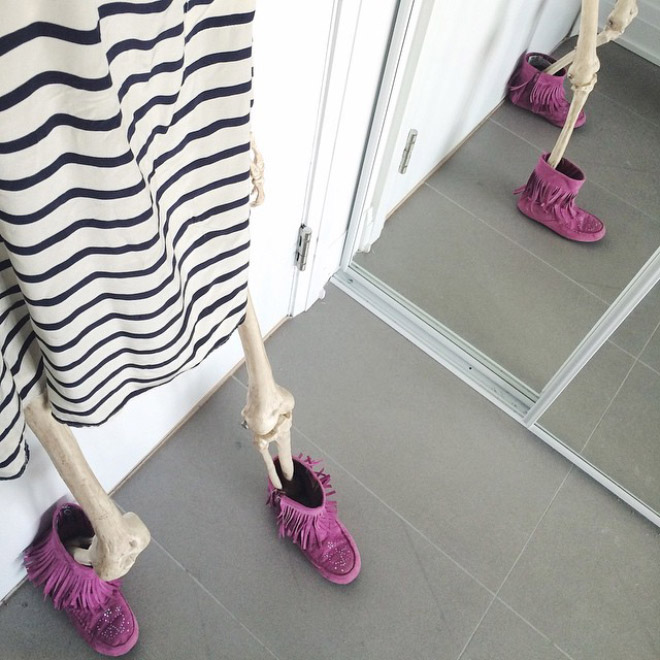 Some days you just need to relax, unwind, and have some me time, y'know? #metime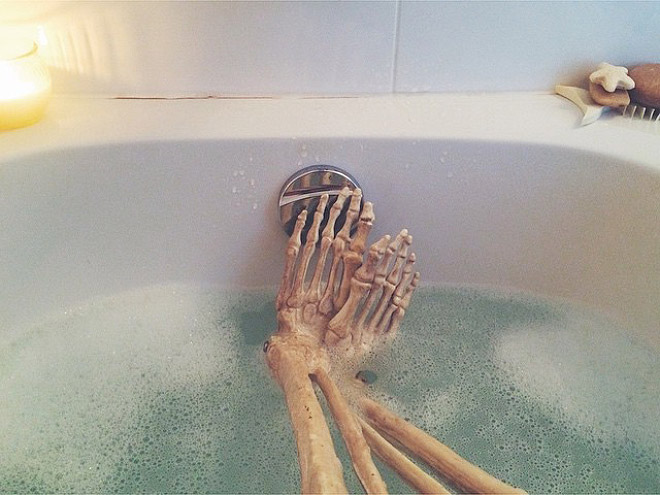 #sad #everythingsucks #dontask #notgettingup #nottalkingaboutit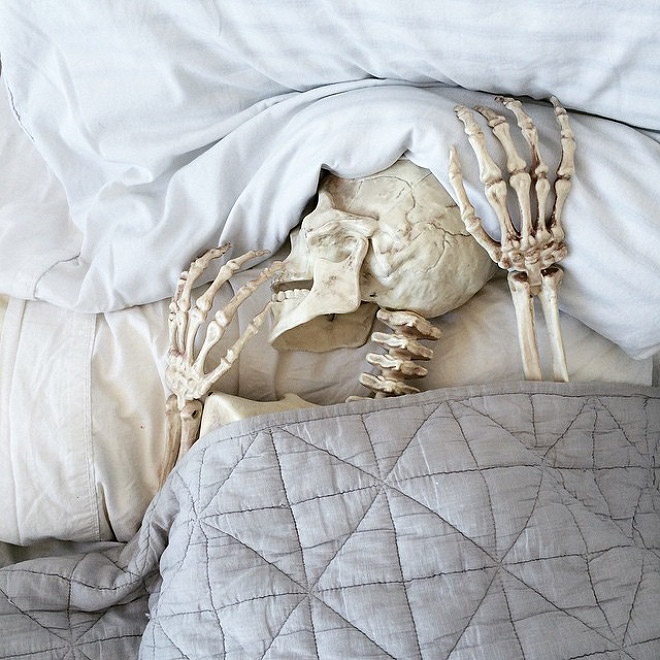 #sushi #ilovesushi #organic #vegan #healthylife #eatuntilyoudie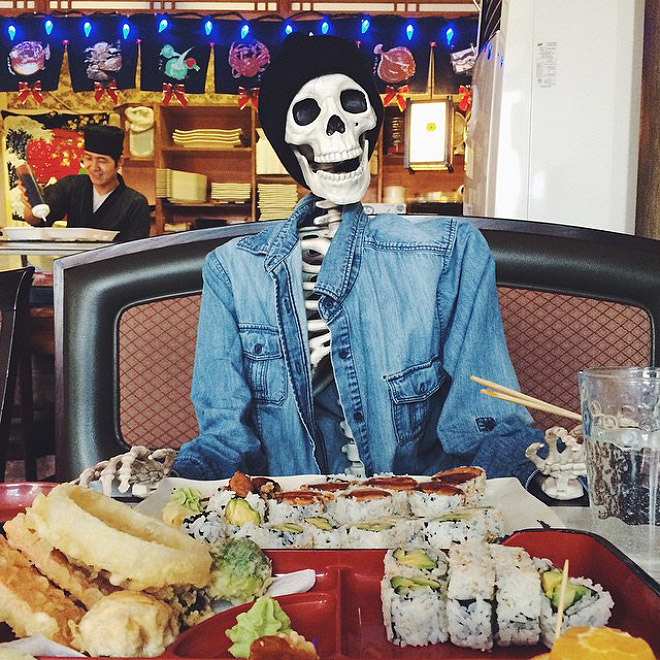 Half an hour on the elliptical counts as leg day, right? Literally so dead right now.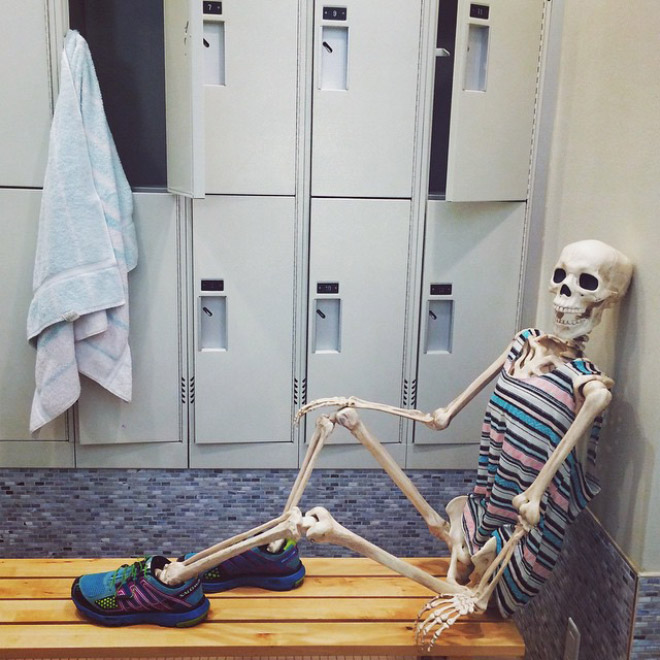 Feeling like an Autumn princess in my DIY flower crown and faux-vegan-fur cape!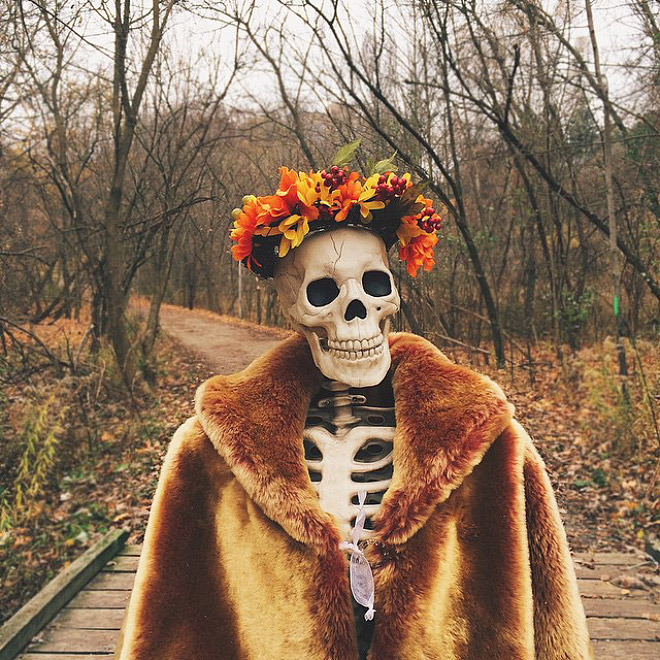 Work selfie!!!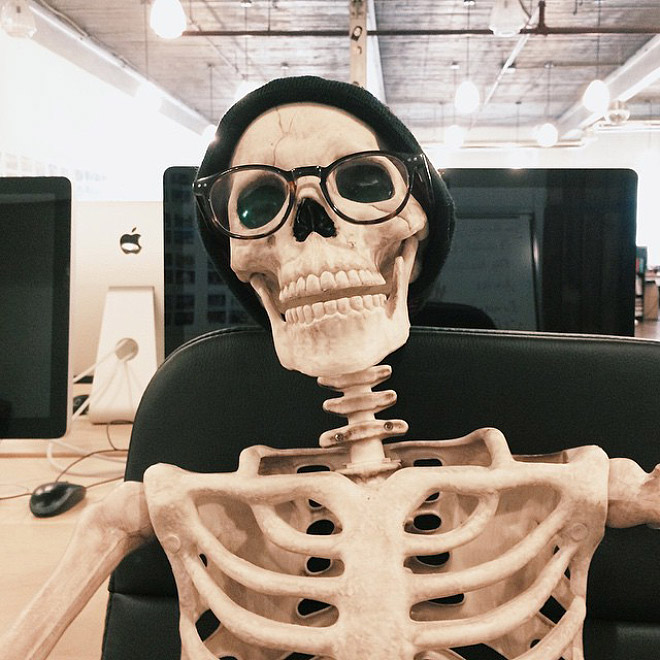 Playing some #acoustic #TaylorSwift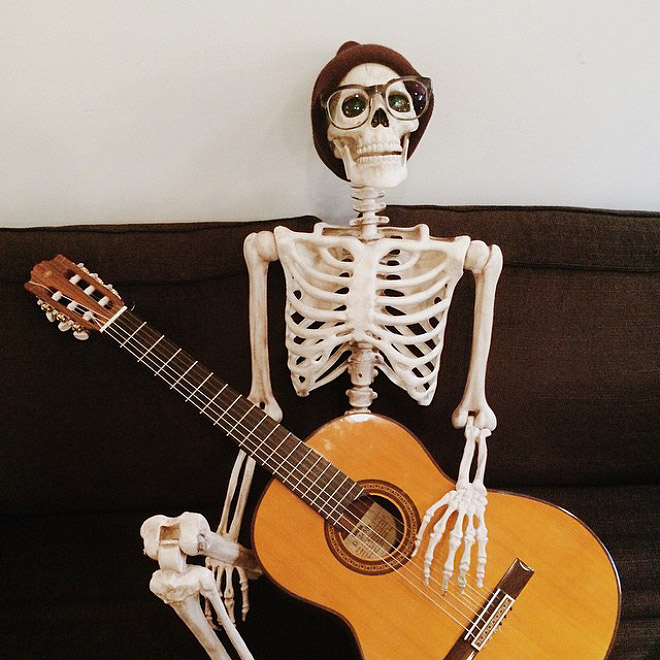 Wearing my red #converse, and feeling SO #punk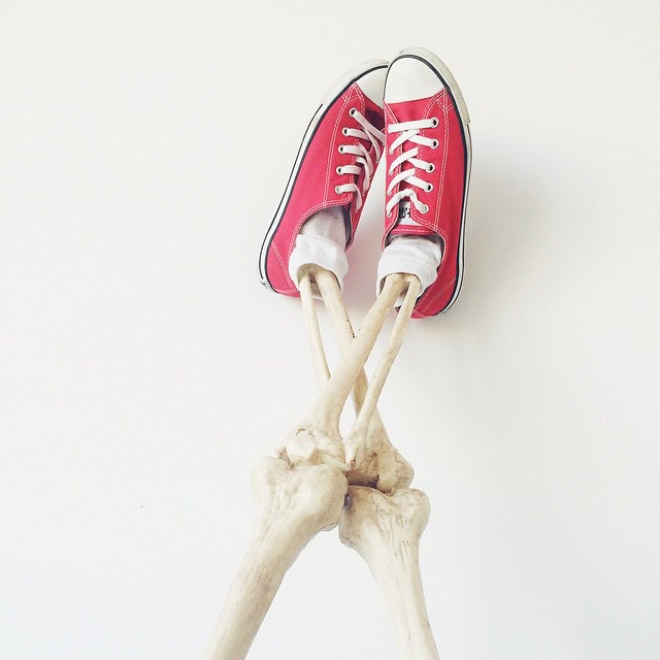 I'm totally a Rachel! #friends #netflix