Depending on where you live and what part of the city you're in, chances are you probably walk or drive by some racist graffiti on walls, lamp posts, or on the ground every day. Well, someone from Manchester had enough of it and figured out how to improve the situation in a brilliantly witty way.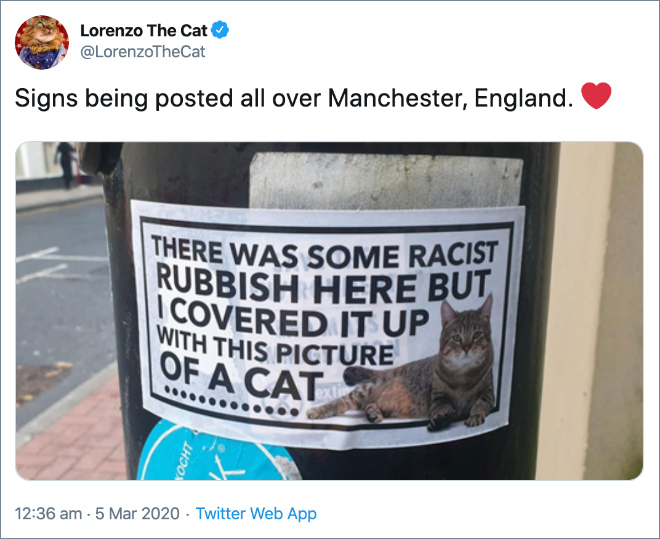 People have spotted the stickers all around the city covering hoax Extinction Rebellion posters with inflammatory messages about immigration and race. Although the person behind this is unknown, it seems that the stickers themselves come from an Australian organization called Cracks Appearing Distro.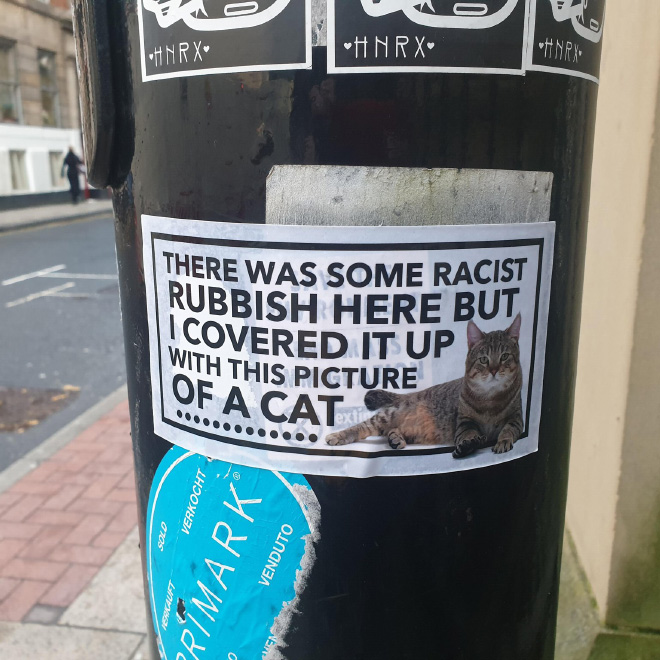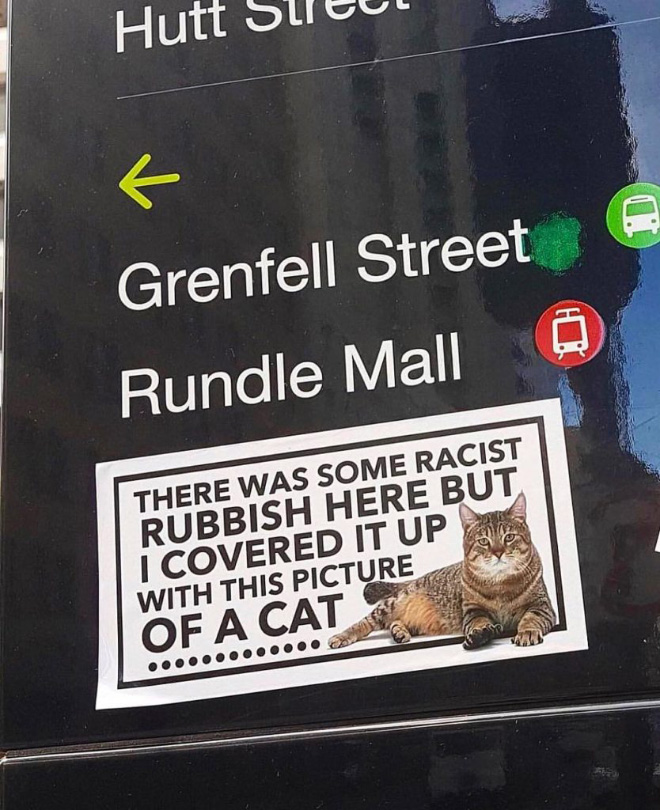 The racist graffiti covering cat sticker won't solve the problem entirely, but it will at least cover it up until the city eventually takes care of it by repainting the wall, cleaning the ground, etc… Plus, the witty cat sticker is not just trying to hide it, but also acknowledge the issue and bring it to the forefront, and face it head-on.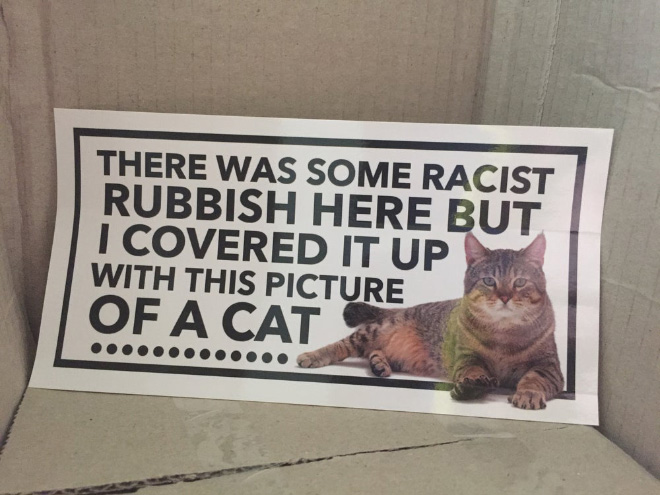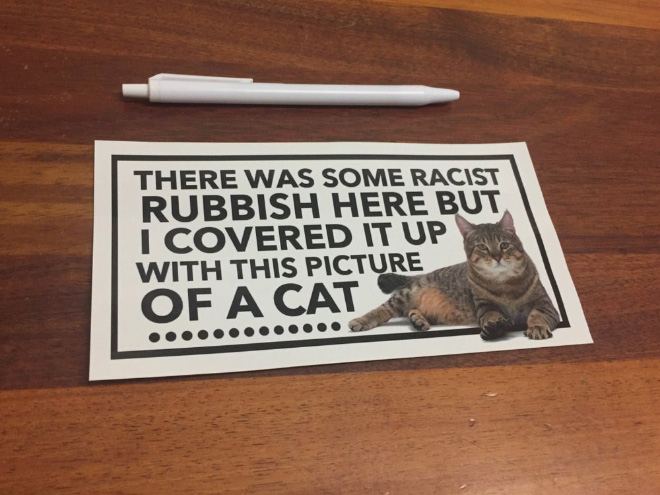 If you enjoyed this approach, you will also like a post we published a while back: a gallery of cleverly redone graffiti that shows how to creatively fight swastikas which is another way to push back against racism and bigotry with humor.